Discover Swibeco
Swibeco improves the financial well-being of many employees in Swiss companies, from SMEs to multinational corporations.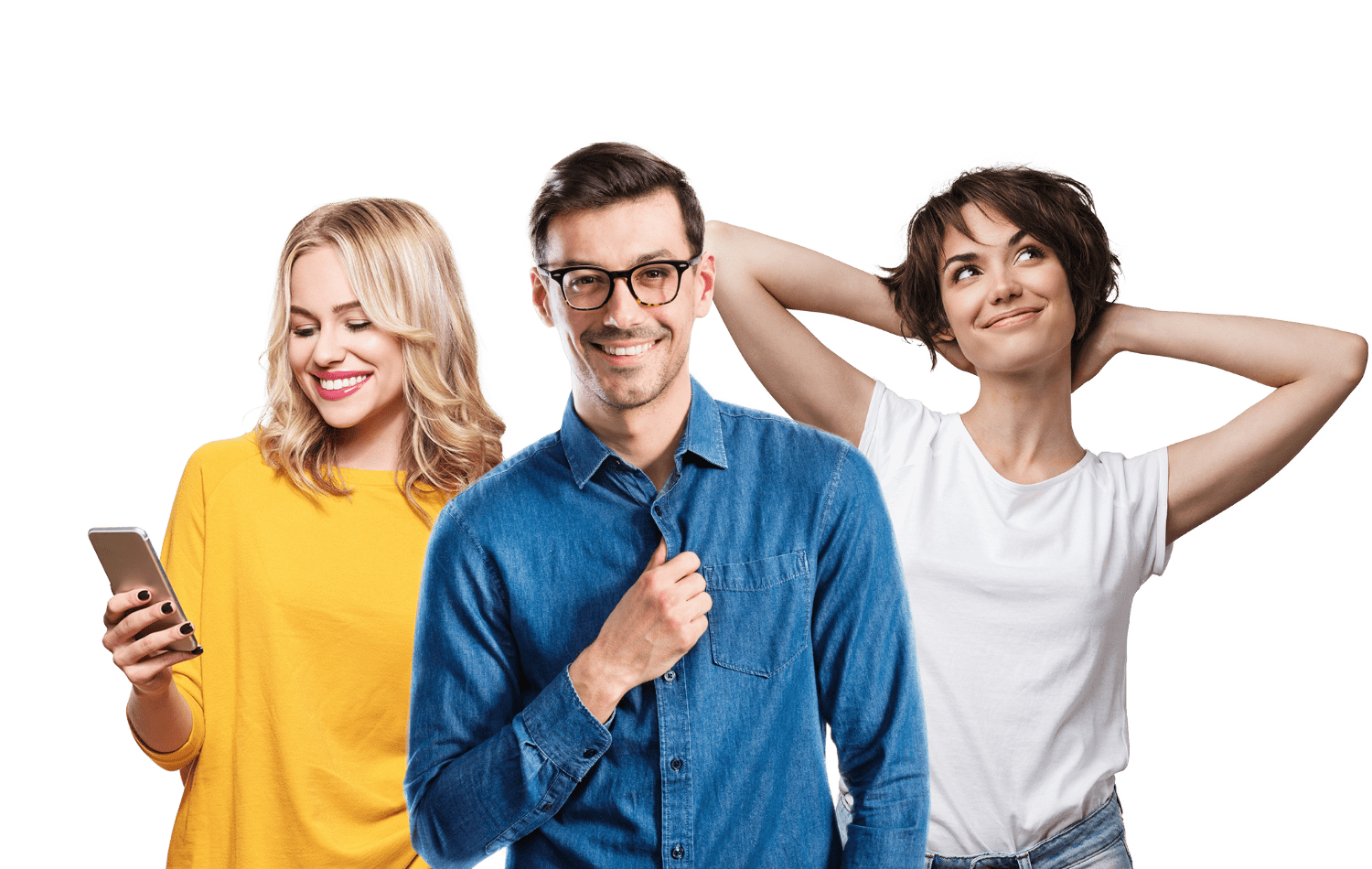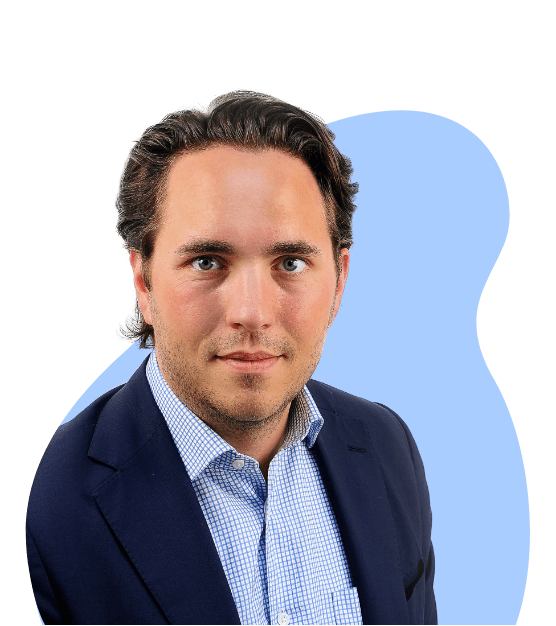 How everything began
"Before Swibeco, I worked at a consulting firm. My consultants wanted more purchasing power, and our salary raises were limited. Expanding tax-free benefits seemed like an obvious solution to me!"
Founder & CEO, Swibeco
Our values
Together we are stronger
By promoting cohesion and collaborative dynamics, we can increase our impact. At Swibeco, we encourage sharing information and helping one other to improve our chances of success.
Client focus
Our value lies in our ability to meet our clients' needs. We guarantee our clients a win-win relationship by providing custom support and service while protecting their interests.
Entrepreneurial spirit
We create value with innovative service, use of technology and most of all our desire to keep exploring uncharted territory.
Our story
September 2016
The beginnings of flexible benefits
With Swibeco, Swiss SMEs now have an innovative solution for improving their employees' financial well-being.
October 2017
Partnership with BenefitsForYou
Swibeco joins forces with BenefitsForYou to develop the Swibeco Lunch Card. This partnership becomes a merger in May 2019.
January 2018
Growing clients
As Swibeco grew, so did our clients and we were pleased to welcome our first Swiss company with more than 1000 employees.
May 2019
Launch of the Swibeco Lunch Card
Swibeco merged with BenefitsForYou and launched the Lunch Card, a digital solution for meal allowances.
June 2019
AXA acquired a stake in Swibeco
Our strategic partnership with AXA provided us with enormous potential for growth through the insurer's customer base.
December 2019
Accelerated development
AXA opend the benefits platform to all of its employees in Switzerland and provided the solution free of charge to its occupational benefits clients (BVG/LPP).
January 2020
New offices
Swibeco openend an office in Zurich to take on a major recruitment initiative and moved its Lausanne offices to a bigger space.
June 2020
New corporate website
After several months of development, Swibeco reveals it's new website to better support expansion on the Swiss market.
October 2020
1,000 company clients
At the beginning of October 2020, Swibeco passed the milestone of 1,000 corporate clients in Switzerland and activated 950 companies within a few months only.
December 2021
Free for DSBI clients
Swibeco is now also an integral part of the daily sickness benefits insurance (DSBI) at AXA: the use of the Swibeco platform is therefore free of charge for the first 200 employees.
January 2022
Premium Partner of HotellerieSuisse
The association HotellerieSuisse is pleased to have Swibeco as a new Premium Partner at its side to support hoteliers in positioning themselves as more attractive employers.
March 2022
3000 corporate clients
Swibeco has tripled its client base in just over a year - from 1,000 to 3,000 corporate clients in Switzerland.
June 2022
4000 corporate clients
In only 3 months, the number of corporate clients who trust Swibeco has grown from 3000 to 4000 in Switzerland. More than 100'000 employees of companies of all sizes now have access to Swibeco's benefits.
July 2022
MIVO becomes Swibeco
Swibeco and MIVO Mitarbeitervorteile enter into a strategic cooperation for the DACH market and transfer the assets of MIVO in Switzerland to Swibeco.
October 2022
New Office in Zürich
In order to keep up with the strong growth of our teams, we have moved our Zurich offices to Stockerstrasse 14.
Where to find us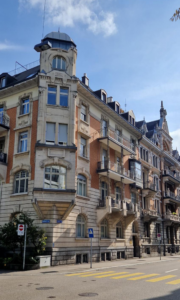 Zürich office
Swibeco Zürich
Stockerstrasse 14
8002 Zurich
See on a map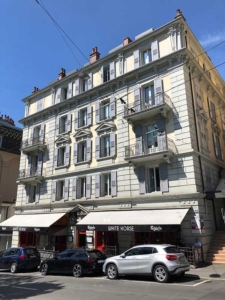 Lausanne office
Swibeco Lausanne
Avenue d'Ouchy 66
1006 Lausanne
See on a map
Board of Directors
Ivan Brustlein
Founder & CEO
Alexis De Font-Réaulx
COO
Jean-Yves Bieri
CFO at Maus Frères SA
Dominique Kasper
Head of Property & Casualty at AXA
Alain Salamin
HR Expert, Entrepreneur, Consultant
Our team
Victor Augagneur
Product Owner
Maxime Augsburger
Accountant
Nicolas Babot
Head of Products
Vincent Bacchiocchi
UX/UI Designer
Andrea Bagnoli
Partnerships Development Manager
Leila Bardet
Client Success Associate
Céline Bettex
Partnerships Support Associate
Jérémie Bidault
Lead DevOps
Stefano Bruno
Sales Manager
Ivan Brustlein
Founder & CEO
Nicola Campari
Marketing & Commercial Executive
Alexandru Caplea
Frontend Developer
Fabrice Carnal
IT System Administrator
Alexis De Font-Réaulx
COO
Christelle Deillon
Partnerships Development Manager
Alexandru Derecichei
Frontend Developer
Romaric Drigon
Backend Lead Developer
Andrei Enache
Frontend Developer
Henri Forestier
Head of Sales Romandie
Dylan Fuchs
Finance & controlling Associate
Nicolas Geng
Digital Marketing Specialist
Lotti Kalman
Sales Executive
Emilie Lepore
Client Success Intern
Eduardo Lopez
Head of Partnerships
Albina Mehmeti
Project Manager - Business transformation
Atika Nadi
Customer Support Executive
Bogdan Nenu
Frontend Developer
Pathma Perera
Executive Assistant & HR
Théodore Philipp
Sales Executive
Veronica Ramunno
Client Success Associate
Guillaume Robert
Frontend Lead Developer
Maxime Rochat
Product Owner
Léo Rongier
Intern to the CEO & COO
Olivier Roth
Data Protection Officer
Lorraine Schneider
Sales Intern
Claire Serra
Full-stack Dev & Release Manager
Mouad Sidqi
Frontend Developer
Filip Škultéty
PHP Senior Developer
Hala Sofi
E-Commerce PO/PM
Ivan Suknovic
PHP Developer
Pervin Tataroglu
Head of Client Success
Lawrence Ullmann
Growth Manager
Tendrintsoa Volanirina
Senior Developer
Isabelle von Känel
Head of Sales D-CH/TI
Piotr Zaharia
Senior Developer
Would you like to join our team?
Browse our vacancies or send us an e-mail at jobs@swibeco.ch
Copyright Swibeco AG. All rights reserved.