Give your employees an edge
Increase your employees' purchasing power with a variety of flexible benefits, while reducing your HR costs.
Learn more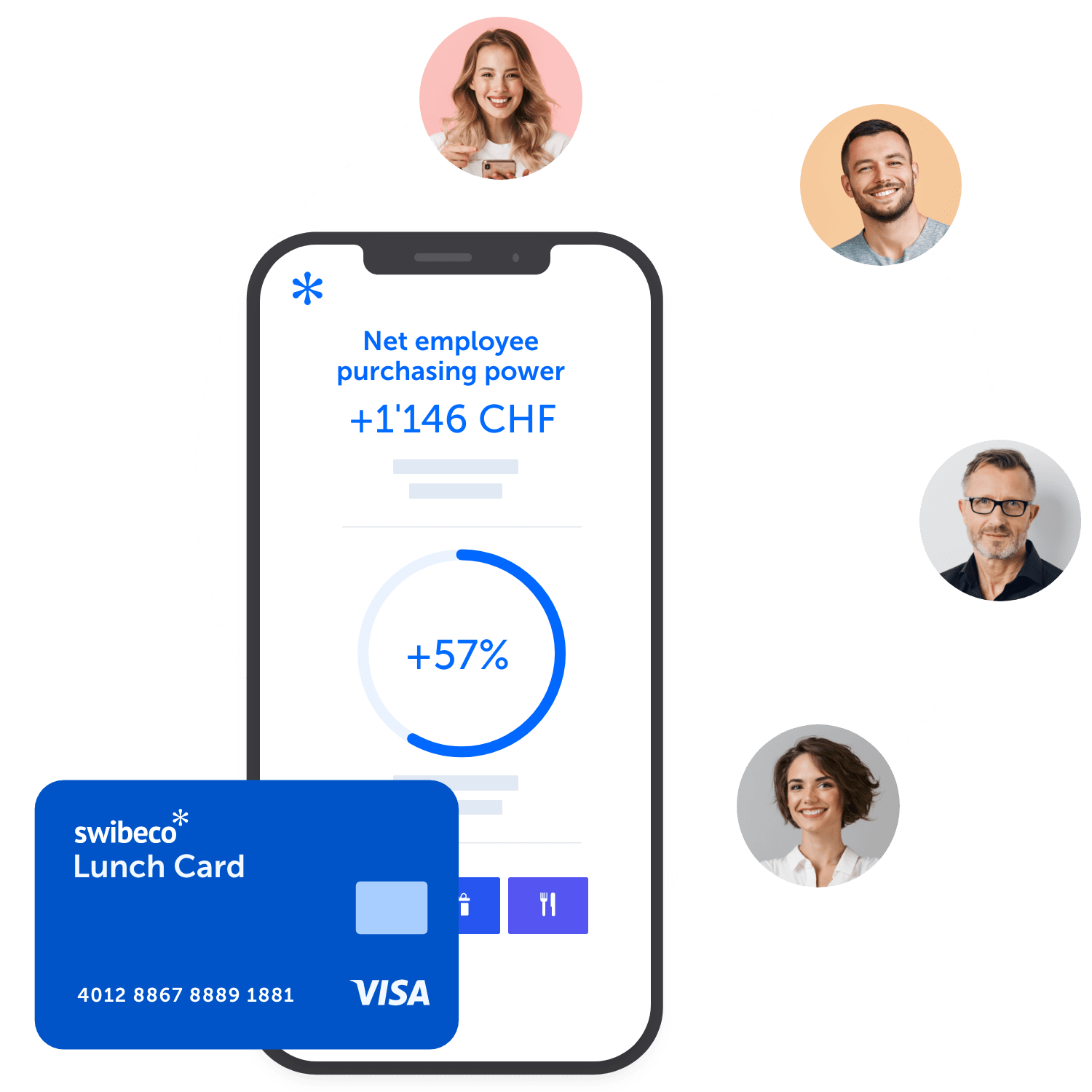 Already more than 6000 companies trust Swibeco

Modular solutions
Digital, innovative tools with clear added value for your employees
Why Swibeco
More advantages for you and your employees
Financial well-being
Increase your employees' purchasing power without increasing salaries
With Swibeco's modular solutions, improve the financial well-being of your employees by reducing their daily expenses and offering them personalised, fully tax-free benefits.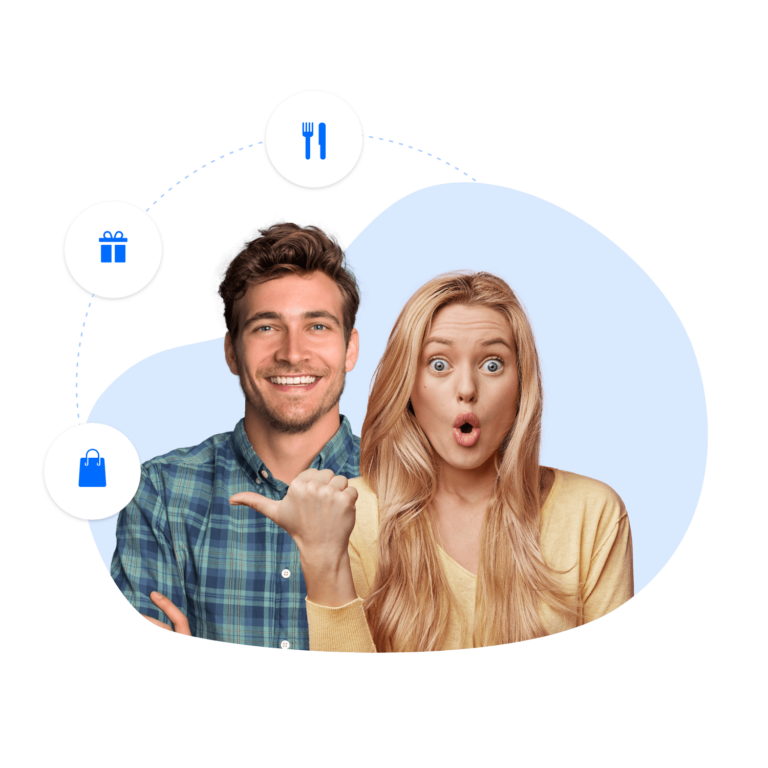 Simplified management
Centralise your benefits for easier and more efficient management
Make your life easier by centralising all of your benefits on a single digital platform with your corporate colours, including interfacing with your HRIS and secure data storage in Switzerland.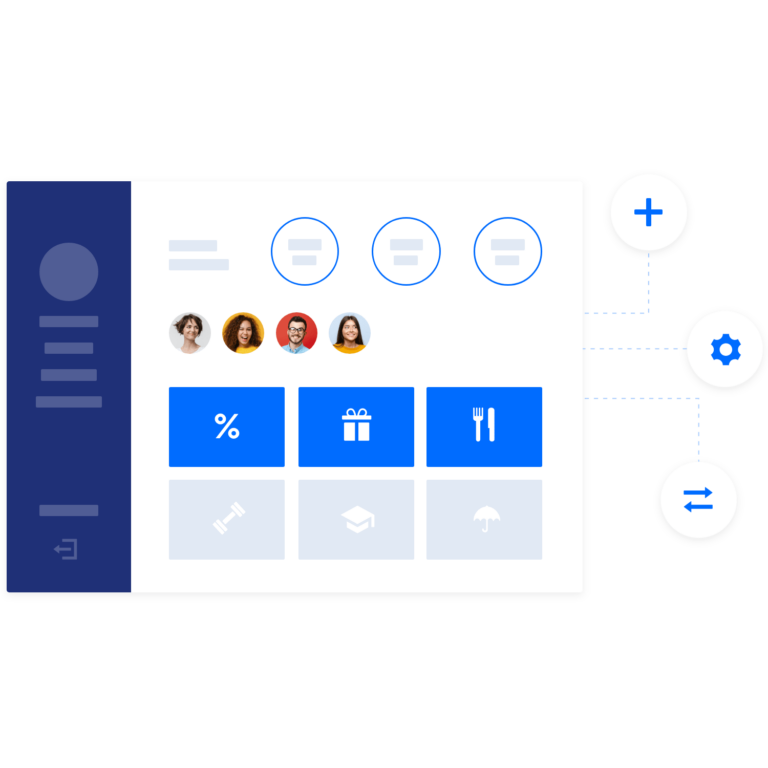 Staff retention
Upgrade your company brand, attract, reward and retain new talents
With Swibeco's flexible and attractive benefits solutions, you can improve your company reputation, attracting new talents and boosting motivation. It's a win-win all around.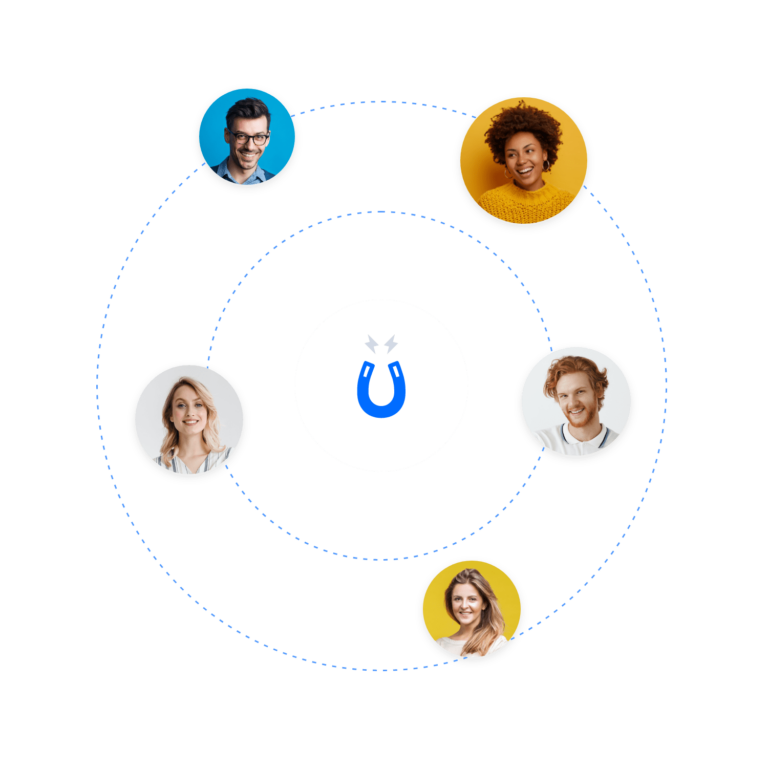 Simulation
Calculate your savings potential with Swibeco
In just a few clicks, see how much your company and employees can save with Swibeco!
How large is your organisation?
Indicate your total number of employees and find out how much you could save in just a few clicks.
How much meal allowance for your employees?
With the Swibeco Lunch Card, you can pay up to CHF 180.- per month towards employee meals. This amount is 100% tax free
CHF per employee per year
How much do you want to give your employees each year?
With Swipoints, you can reward your employees with up to CHF 500.- each per event (you can schedule multiple events per year). This amount is 100% exempt from social security contributions and taxes.
Qualifying events
Are considered as events occasions such as: birthdays, work anniversaries, jubilees, welcome gifts, Christmas.
*These calculations are based on the following values: employee's social security contributions 15%, employer's social security contributions 20%, marginal tax rate (federal, cantonal, municipal) 30%, without half deduction. Non-contractual calculations.
Give each employee more flexibility
In addition to a wide selection of permanent discounts, our points system allows your employees to choose the benefits they want.
Improve staff retention and engagement
Stand out from the competition with a flexible benefits programme and increase your chances of attracting the best talents.
Improve day-to-day financial well-being
Make a real difference in your employees' purchasing power with fully tax-free contributions to meal costs.
Give access to the largest network
Set your company apart and offer more lunch choices with a prepaid card valid at all restaurants and food outlets that accept VISA.
Without additional costs for companies with AXA OPA or DSB contract
Bonus for AXA customers
The use of the Swibeco benefits platform is inclusive for customers with occupational benefits (OPA) or daily sickness benefits insurance (DSB) from AXA. Companies with no OPA or DSB contract get 25% off*.

* Discounts do not apply to the Swibeco Lunch Card
Easy access via myAXA
You can access the platform easily and integrate company and personal data quickly using your myAXA Admin login (www.myaxa.ch). Simply register your company, select your employees, customise your portal and off you go!
Start your digital HR transformation
Find out how Swibeco can help you manage your HR benefits and effectively engage your employees. With nothing to install on your end!
Book a demo