---
The digital one-stop-shop for managing your benefits
Swibeco centralises all your employee benefits easily and efficiently. Including administration and automatic rewards, all completely tax free.
Book a demo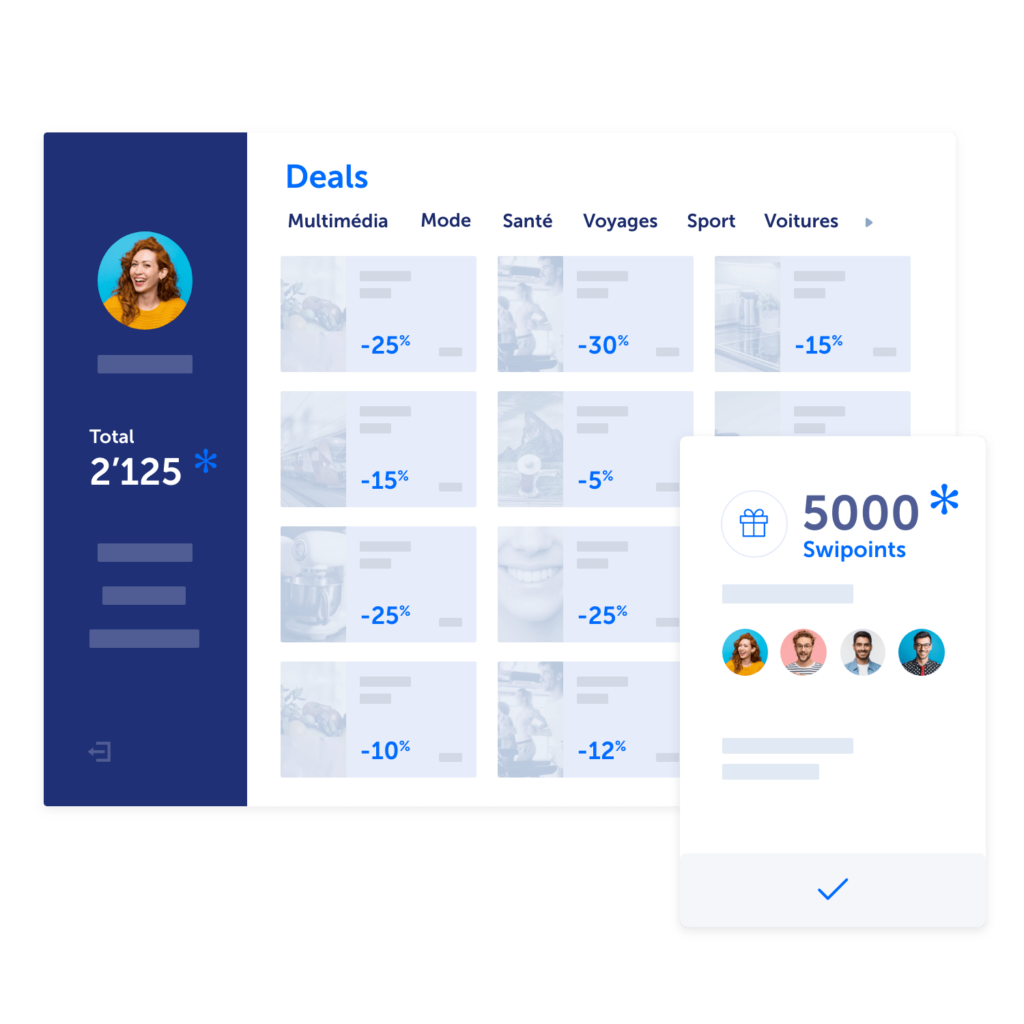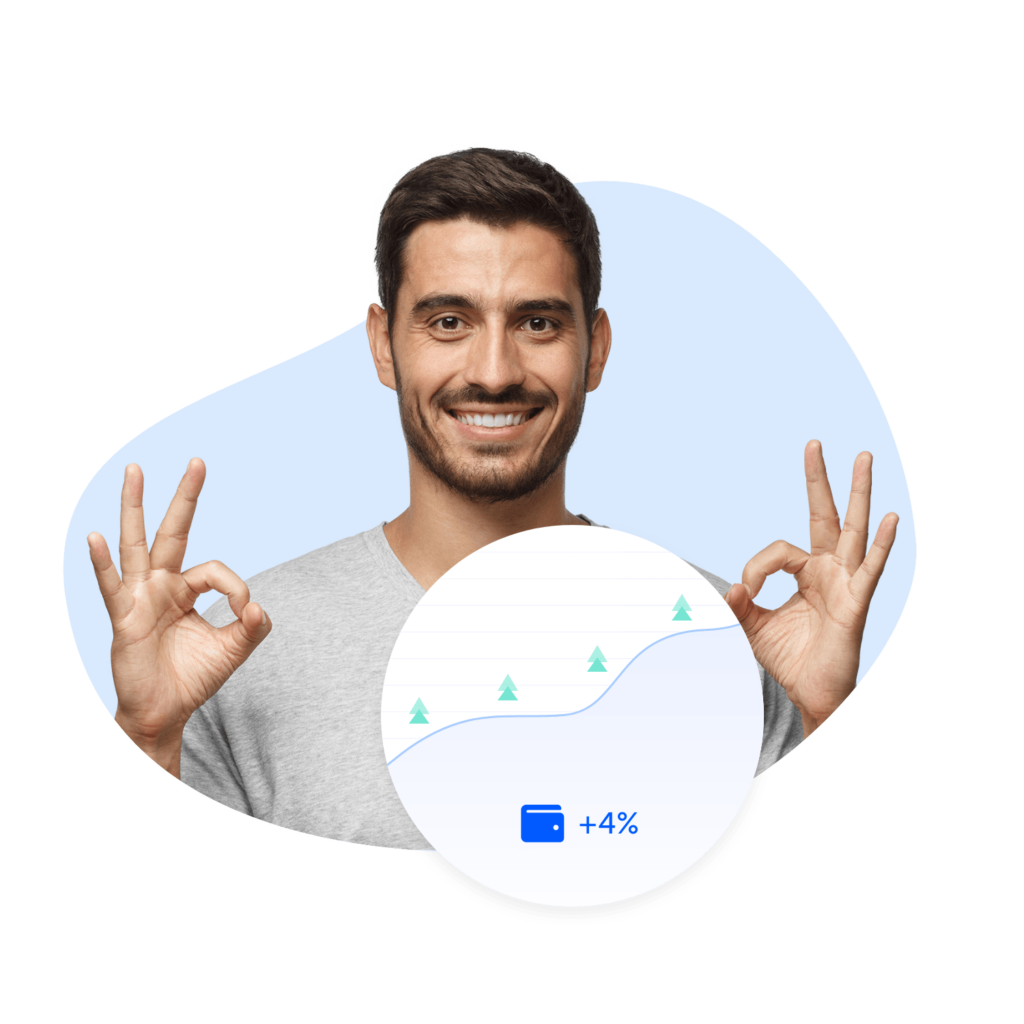 ---
Engage your staff with a tangible increase in purchasing power
Permanent discounts that make a difference! Whether it's food, fashion, insurance, multimedia, cars, travel or gas, we have what your employees want. And our points system, 100% exempt from social security contributions and taxes, will also increase their financial well-being.
---
You provide benefits, your employees choose how to use them
Reward your employees with Swipoints. They can use their credit on the Swibeco platform at any time, for instance to purchase discounted vouchers from a variety of brands. Letting employees use their points according to their needs and desires is what Swibeco's "flexible benefits" is all about.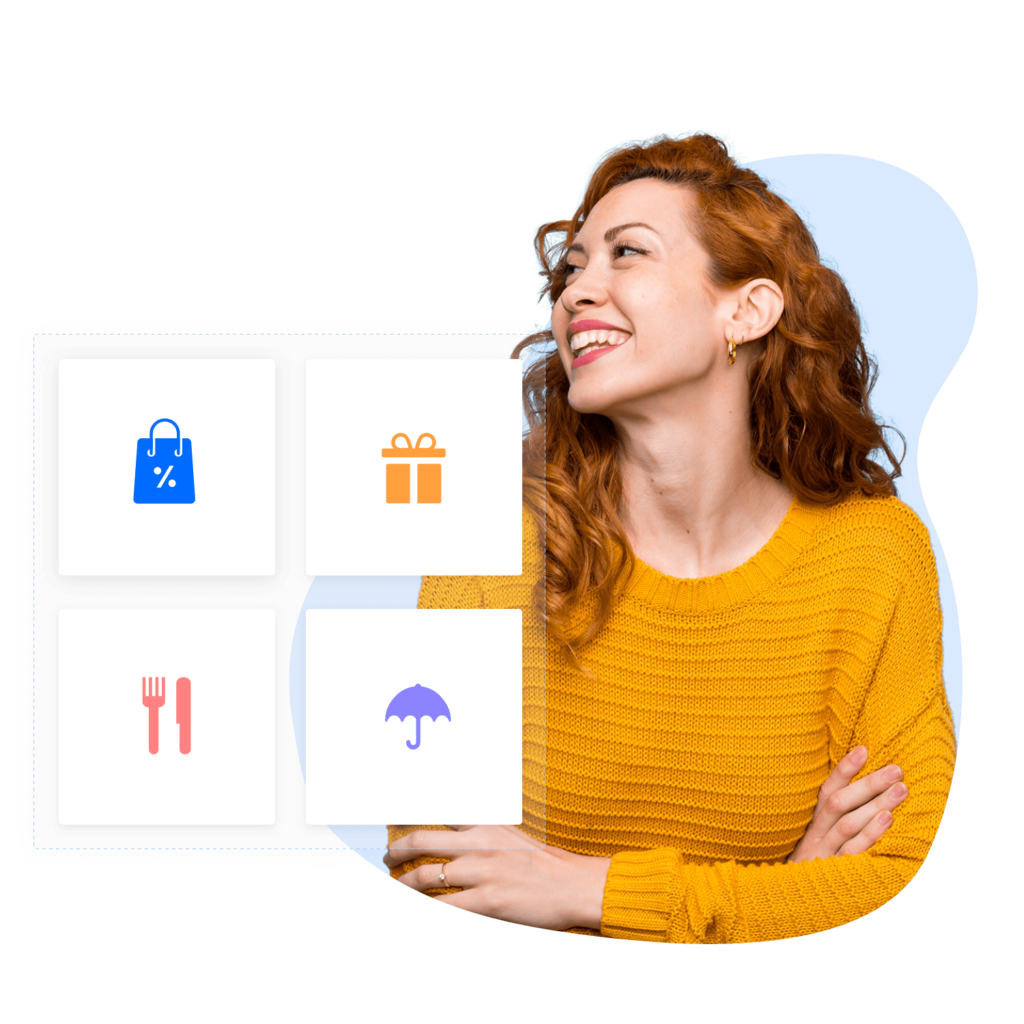 ---
Outsource negotiation, integration and monitoring of new partners
When you choose Swibeco, your benefits options are constantly updated. We take care of negotiating, integrating and monitoring new offers, as well as getting the word out. You can also transfer free of charge all of your current benefits to your Swibeco platform.
You can easily customise the Swibeco portal with your corporate colours, images and logo, providing a familiar experience for your employees. All in just a few clicks!
Everything happens on the Cloud, making it fully compatible with your current systems. No installation or new technology! You even get a unique, personalised URL.
With highly secure servers based in Switzerland, we guarantee worry-free data processing. We own 100% of our technology and do not transfer any of your data.
Integration with HR systems
To make administration of the platform more efficient, our Swibeco solution can be easily integrated with any existing HR Information System (HRIS).
Compatible with all devices
Keep your benefits at your fingertips with a platform accessible at all times on our website as well as our iOS & Android apps.
We help you roll out your new benefits programme and tell your employees about it. Our dedicated team provides support as you develop your employer brand.
Swipoints
Give out Swipoints as rewards or gifts. Your employees can then use these 100% tax-free points to pay for a wide range of benefits. How they use their credit is up to them. They can buy products or discounted vouchers from a variety of brands.
Fully tax free
Swipoints are considered gifts under articles 2156, 2157 and 2158 in the "Directive on the determining salary in the AHV, IV and EO" of the Federal Social Insurance Office and article 3 in the "Guide to the preparation of the salary certificate and the pension certificate" of the Federal Tax Administration. As long as you give out Swipoints for recurring and non-recurring events, you don't need to declare them on the salary statement. By law, you are allowed to accumulate several gifts per year and per employee. More details in the applicable legal framework below.
Governing legal framework
Flexible Benefits
La valeur ajoutée du système de points réside dans leur utilisation flexible et individuelle. Chaque collaborateur décide ce qu'il veut s'offrir avec les montants reçus, selon ses besoins et envies. C'est le principe des "flexible benefits" de Swibeco!
Calculate your savings potential
Everyone loves discounts and saving money
We have something for everyone: multimedia, fashion, telephony services, sports, food, gas, travel and much more. Swibeco offers deals from over 150 top cooperation partners, always at the best conditions.
Permanent deals
Discounts offered by our partners range from 4% to 35%, using promo codes or gift cards, valid all year round.
Flash deals
With short-term discounts of up to 75%, your employees enjoy even better savings on a regular basis.
In-house deals
If you have already negotiated benefits with local partners, you can add them to your platform; they will only be accessible to your staff.
Love deals
Your employees benefit from permanent discounts at the most popular shops in Switzerland: Coop, Migros, Manor, Zalando, IKEA, Interdiscount, H&M and many more.
Some partner brands that offer permanent discounts




















Calculate your savings potential
How much could you save with Swipoints?
Use our simulator to calculate how much you and your employees could save by giving Swipoints as gifts for special occasions such as birthdays, anniversaries, Christmas, etc.
How large is your organisation?
Indicate your total number of employees and find out how much you could save in just a few clicks.
How much do you want to give your employees each year?
With Swipoints, you can reward your employees with up to CHF 500.- each per event (you can schedule multiple events per year). This amount is 100% exempt from social security contributions and taxes.
Qualifying events
Are considered as events occasions such as: birthdays, work anniversaries, jubilees, welcome gifts, Christmas.
*These calculations are based on the following values: employee's social security contributions 15%, employer's social security contributions 20% and marginal tax rate (federal, cantonal, municipal) 30%. Non-contractual calculations
Customise your estimate with your company's data
Social security contributions
Enter your employer and employee social security contributions
Average employer contributions (1st and 2nd pillar)
Average employee contributions (1st and 2nd pillar)
Tax rate
Enter your employees' average marginal tax rate
Estimate your marginal tax rate
Marginal tax rate (federal, cantonal, municipal)
Average annual salary
Enter the average gross annual salary of your employees.
Invalid value
Without additional costs for companies with AXA OPA or DSB contract
Bonus for AXA customers
The use of the Swibeco benefits platform is inclusive for customers with occupational benefits (OPA) or daily sickness benefits insurance (DSB) from AXA. Companies with no OPA or DSB contract get 25% off*.
* Discounts do not apply to the Swibeco Lunch Card
Easy access via myAXA
You can access the platform easily and integrate company and personal data quickly using your myAXA Admin login (www.myaxa.ch). Simply register your company, select your employees, customise your portal and off you go!
Register now
3 easy steps
Find out how Swibeco can help you manage your HR benefits and effectively engage your employees. With nothing to install on your end!
---
Start inviting your employees to use their many benefits
Through the Swibeco platform, you can trigger an email invitation to all of your employees so that they can take advantage of the wide range of benefits that you offer them.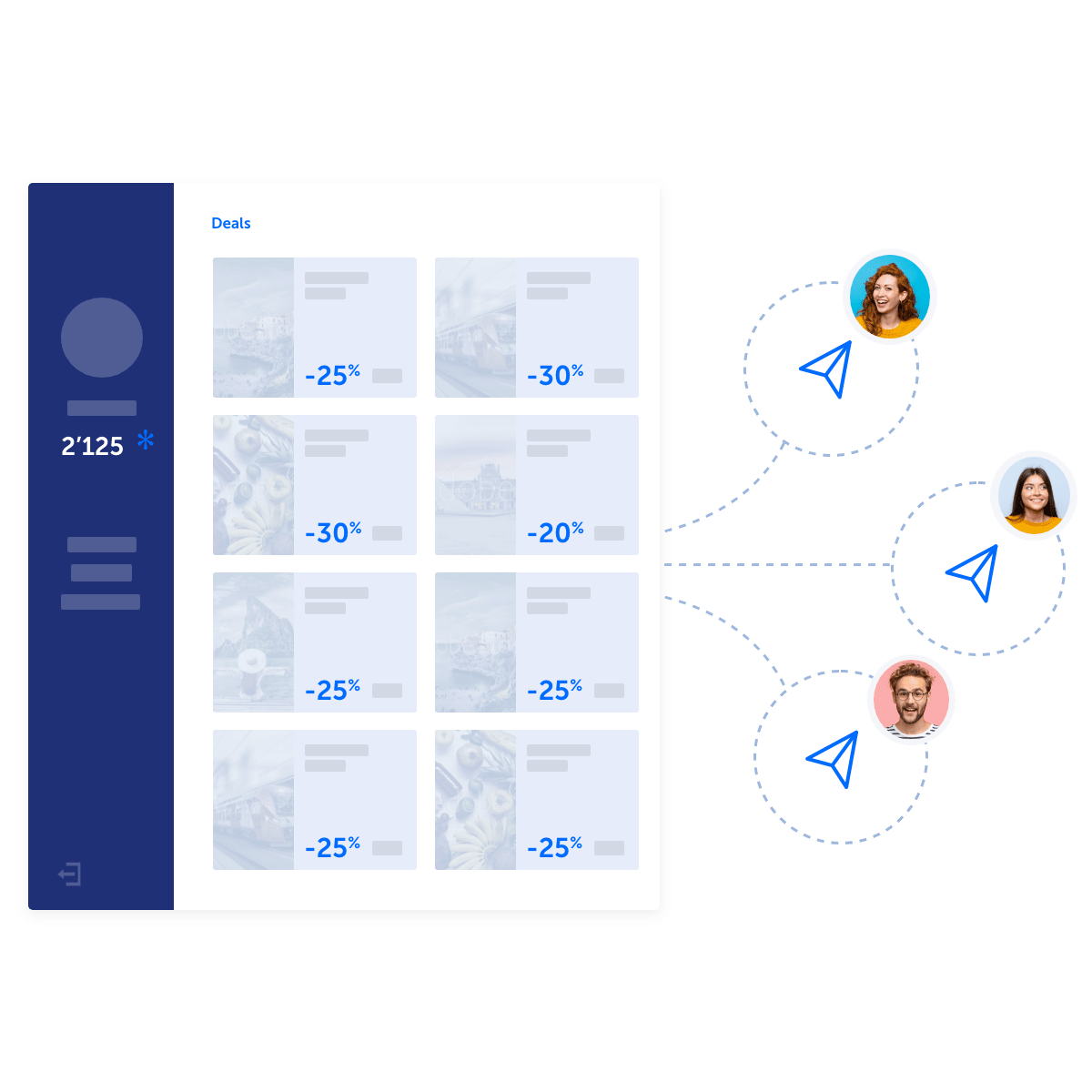 Sustainable savings begin
With Swibeco's exclusive deals negotiated with many major retailers, your employees get preferential treatment, increasing their purchasing power all year round.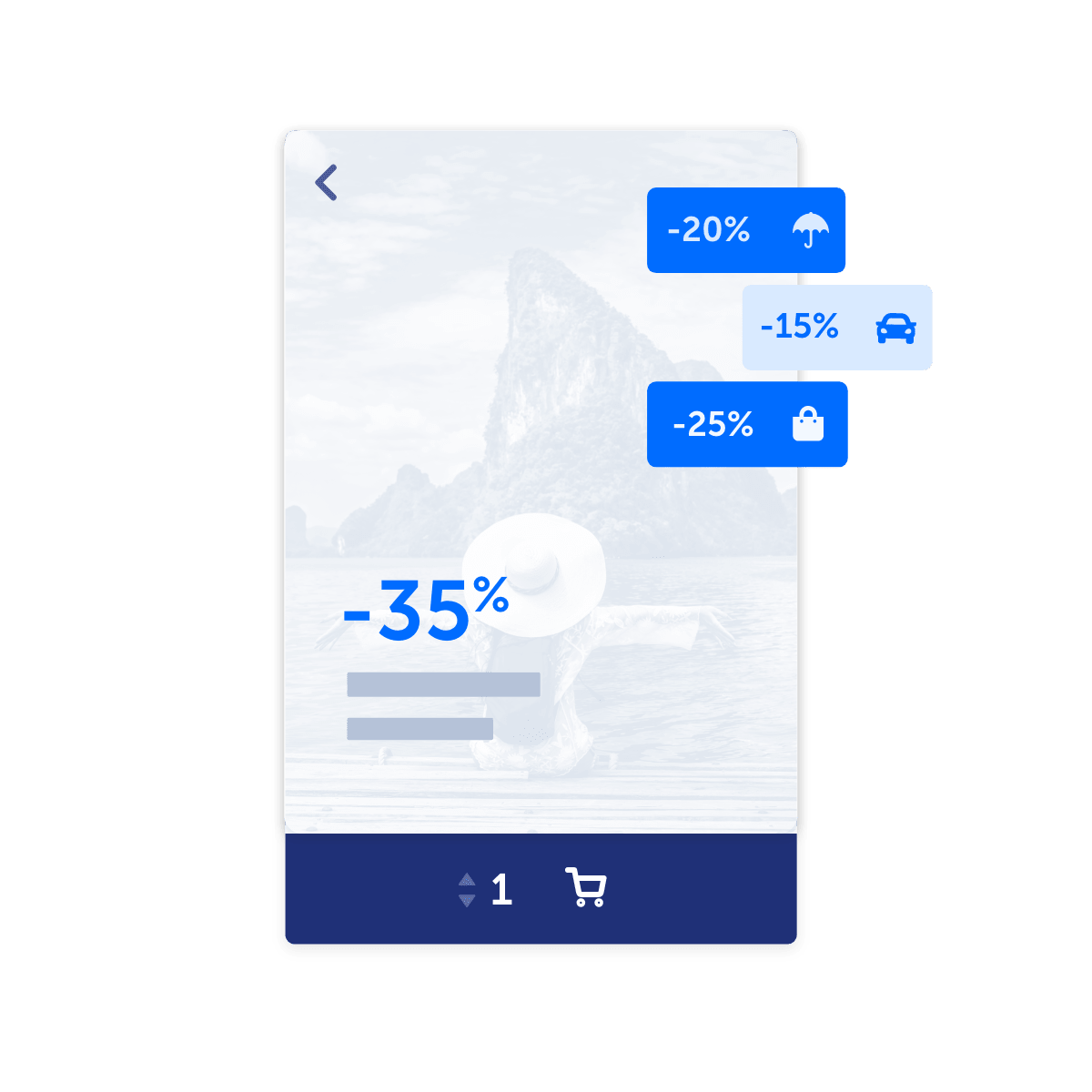 It's so easy to make them happy
When you reward your employees with Swipoints — our points system that is entirely exempt from social security contributions and taxes — you not only give them additional purchasing power, but also the ability to choose how to use their points.
Contact me
Start your digital HR transformation
Find out how Swibeco can help you manage your HR benefits and effectively engage your employees. With nothing to install on your end!
Book a demo