Back to client cases
Piguet Galland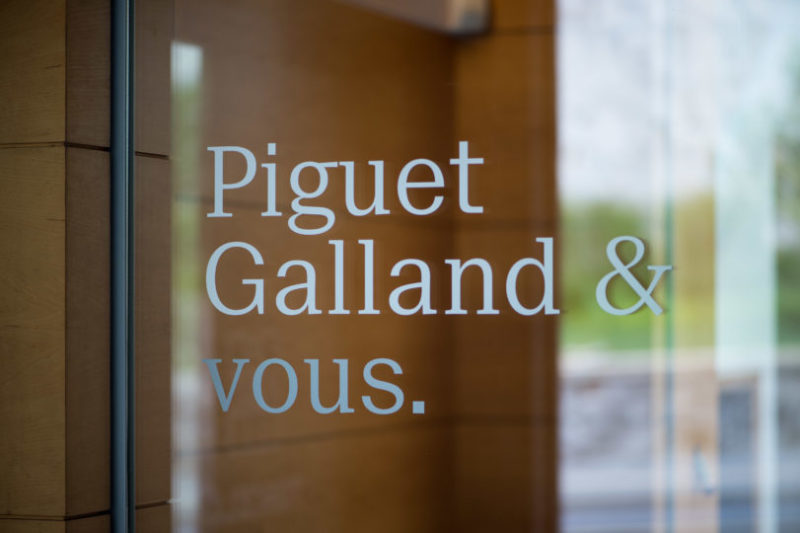 The Company
The private bank Piguet Galland specialises in holistic wealth management, financial advising and mortgages. The Romandie is their home market since they were founded in 1856. The bank's business model in three words: security, quality and proximity. It demonstrates these values every day through a deep commitment to helping its clients realise their life goals. The company is a 99% subsidiary of the Banque Cantonale Vaudoise (BCV) and has nearly 170 employees at six locations: Yverdon-les-Bains, Neuchâtel, La Chaux-de-Fonds, Lausanne, Nyon and Geneva. The bank has a long-term vision for its services through sustainable performance, responsible wealth management and personalised advising.
The Challenges
Unlike other private banks, Piguest Galland does not have a company cafeteria where employees can eat on-site. To compensate for this inconvenience, it had implemented a policy for subsidising meal costs. The company started with traditional paper meal vouchers for all of its employees. It wanted to improve this programme, however, and switch to something more rewarding for employees that would take up less time for the HR department. So, in 2016, the bank began to look for a more innovative and qualitative solution than traditional meal vouchers. It wanted a digital solution that could be quickly and efficiently managed by the company and was easier for employees to use.
"Switching from meal vouchers to the Swibeco Lunch Card significantly simplified HR management. This new solution also provided our employees with a wider variety of options. They love the Lunch Card!"

Marina Bianchi Galanti
HR Director
The Solutions
After analysing the options available on the market, Piguet Galland decided to use the prepaid BenefitsForYou card to meet these challenges in 2016. After the merger with Swibeco in 2019, this programme became the Swibeco Lunch Card. The company needed a modern, easy-to-use, simplified meal allowance system, the Swibeco Lunch Card seemed like the perfect solution. Piguet Galland transferred its CHF 180.- meal allowances to a prepaid card for each employee that could be reloaded on the Swibeco platform. It could also easily calculate the monthly allowance for each employee depending on their position, with 8 different categories ranging from 50% to 100% employment. This saved the company a lot of time and simplified administration of the meal allowance system: no more ordering paper meal vouchers and distributing them to employees by hand.
For the employees, the bank provided them with a modern, digital meal allowance programme, all while maintaining their purchasing power. The Lunch Card is completely tax and social security contribution exempt up to CHF 180.- per month. Employees could use their meal allowance as they saw fit at a large network of food outlets upon receiving their card. The advantage? No matter which branch they worked at or where they lived, they had a store that accepted the Swibeco Lunch Card nearby. No need to check the list of partner restaurants, because the Swibeco Lunch Card is set up to be accepted in all food outlets in Switzerland that take VISA, including all restaurants, fast-foods, bakeries, take-outs, tea rooms, butchers, cheese shops, delicatessens and delivery services. This represents more than 35'000 stores in Switzerland. Definitely more than with traditional meal vouchers!
Compared to the meal vouchers that Piguet Galland used to distribute to its employees, Swibeco's innovative solution had many advantages that met the company's objectives:
• digitised meal allowances on a prepaid, easy-to-use card that is more rewarding for employees
• fast and streamlined meal allowance processing through an extranet and custom orders
• access to the largest partner network in Switzerland.
The Results
Since the end of 2016, the Lunch Card has been a huge success with nearly all of the bank's 170 employees using it daily. Easier to implement than a subsidised cafeteria, the Swibeco Lunch Card provides a much greater variety in meal options at a wide selection of food outlets near the workplace.
The Swibeco Lunch Card is completely secure and works like a prepaid debit card. If an employee's card is lost or stolen, they can block it from their smartphone. They can also check their transaction history and available balance in real time. An easy, fun and modern way to manage their personalised meal allocation.
As for Piguet Galland, the Lunch Card digitised their meal allowance programme while making administration easier, saving time for the HR department. Even better, the Swibeco Lunch Card improved the company's employer brand with a modern, innovative, discreet and easy-to-use solution for the universal need to eat at the workplace. The Lunch Card is used every day in food outlets throughout Switzerland, helping the private bank create a positive image of itself and the benefits it provides for employees.
Start your digital HR transformation
Find out how Swibeco can help you manage your HR benefits and effectively engage your employees. With nothing to install on your end!
Book a demo