Swibeco, your HR solution for employee perks has now arrived in Switzerland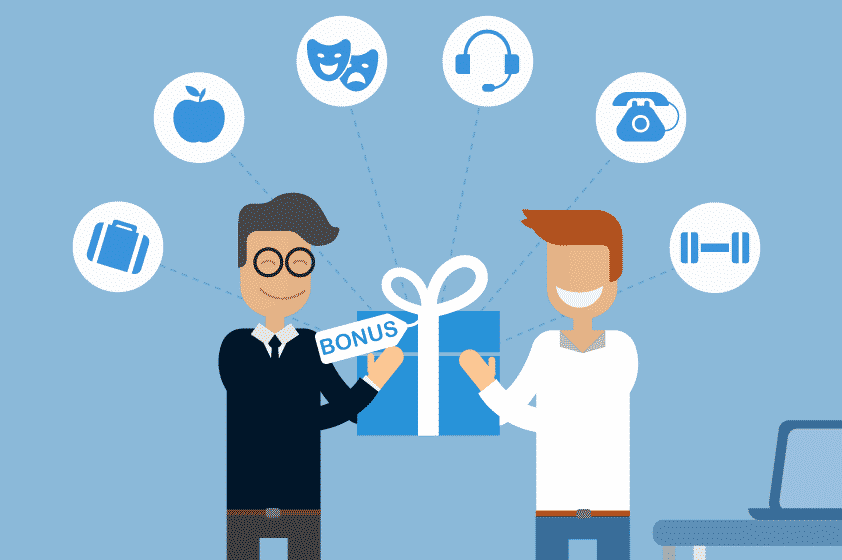 In 2016, improving employee motivation and benefits is at the forefront of Swiss companies. To assist them in their strategy, Swibeco (The Swiss Benefits Company) has created a unique HR digital tool dedicated to employee perks and rewards.
Employee wellbeing has become a priority!  
Several companies have now understood that the satisfaction of their employees is one of the main keys to success.
Happy in their work, employees work harder and naturally perform better
.
Employees will be more engaged to a company which takes their wishes into account, and will logically become the first ambassadors for a company they love…and which treats them right.
"Happiness does not depend on success, but success does depend on happiness"
Long neglected, recognition of the work done for an employer is one of the first elements of an employees' satisfaction. A 13th month would always be more appreciated than the 12 already in the calendar…However, money is not always there to be able to provide this form of happiness. Your company can respond to other aspirations of your employees…
Opt for an alternative and attractive compensation
More than simple motivation tools, employee perks and benefits are now seen as an alternative compensation. The company can now offer services, experiences and products to their employees, which they wouldn't normally have access to.
Without lowering your payroll, you can now increase the buying power of your employees and show them your appreciation.
Involve and motivate your employees thanks to Swibeco
The Swiss Benefits Company, Swibeco has chosen user experience and innovation to propose practical solutions to human resource departments.
Far more than a simple employee perks brochure, Swibeco offers corporate social networking features, a great solution to optimise the engagement of your staff.
"The concept has been proven abroad, it is now time to benefit from it in Switzerland too"
The first web & mobile HR solution for employee perks in Switzerland
Swibeco is a true "White Label" partner. The Swiss Benefits Company provides the image of your company with a genuine corporate social network. You take control of this new hybrid internal communication and management tool using the customisable interfaces:
from the URL dedicated to your company;
by integrating the API to your intranet or your HR solution;
or by connecting to Android or iOS mobile apps.
You can also measure the return on your investment of each program and adjust your actions according to your objectives.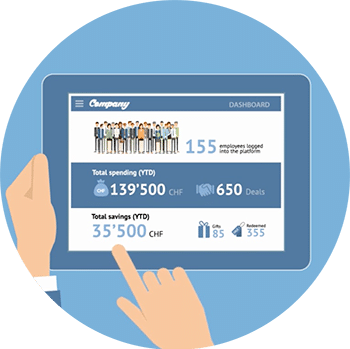 Simple, user-friendly and evolutionary, the Swibeco HR platform also pays particular attention to confidentiality and the protection of data. The solution is hosted in high security servers, located in Switzerland.
Fully upgradable Swibeco solutions will adapt to your needs to accompany you for as long as possible.