Back to blog
Well-Being Strategies: The Key to a Productive Team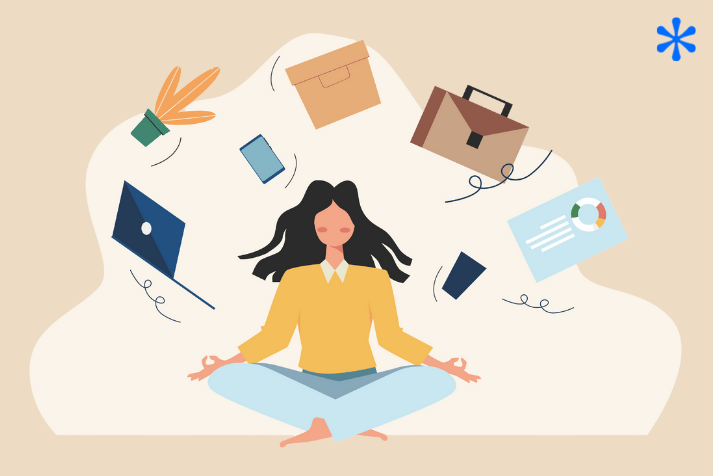 Strategies for well-being at work have an effect on employee commitment and motivation. They also contribute to the financial health of companies and instilling healthy relationships between colleagues. HR departments should design an efficient action plan that takes several factors into account to make these strategies effective on the long term.
Three Priority Targets
Well-being at work is not only about good relationships between colleagues. It includes several aspects of employee life that we may not always consider. Physical health is clearly paramount, but mental and financial health also play an important role in your employees' individual and collective well-being.
1) Physical Well-Being
Physical health is the basis of your employees' well-being, particularly in the context of the pandemic. An employee in excellent health works more efficiently and performs better under tight deadlines. For employers, there are multiple benefits: absenteeism decreases while productivity increases. One strategy to improve your employees' physical health is encouraging physical activity through discounts at a gym or virtual sessions with a trainer. Free online medical appointments or discounted complementary health insurance policies are also extremely effective. Encourage a healthy lifestyle at your company. Fitbit has been offering weekly fitness challenges to employees since 2013, for example. In the United States, Kickstarter encourages a better diet with a company rooftop garden and cooking vegetables for the team dinner on Thursdays.
2) Mental Well-Being
Solid health also requires nerves of steel. Mental health can, of course, be improved by organisational measures that limit stress, such as a reasonable workload, flexible hours or having employees return to work progressively after a long illness. If you also help employees learn how to manage their stress through meditation classes, you will have a winning combination. EAPs (Employee Assistance Programmes) also offer individual psychological support over the phone or online that remains fully confidential. To ensure employee well-being, EY Canada started offering full coverage for family therapy and psychology in 2018.
3) Financial Well-Being
An effective well-being strategy also includes targeted financial support. Benefits are always powerful vectors for employee loyalty. With flash offers and permanent discounts, Swibeco provides a winning combination for employers that would like to support their employees' physical and mental health using financial tools. In addition to contributing to meal costs and a fully tax-free points system, the Swibeco benefits platform offers rebates in many areas, such as health, well-being, travel, fashion, athletics and mobility. This solution provides immediate financial support for employees and helps ease their daily lives which can be difficult, particularly during the pandemic. According to a Sun Life study, an effective benefits programme can increase employee purchasing power by 11%!
Which Steps Should You Follow?
The best company well-being strategies are implemented in phases. You should not skip the following four essential steps for optimal deployment of your strategy:
1) Set Specific Goals
An efficient action plan requires clear and coherent indicators that fit with the company culture. Use the SMART method for setting Specific, Measurable, Achievable, Relevant and Time-Bound goals. This means being realistic. Asking too much could be the death knell for your company. Choose reasonable indicators, such as reducing absenteeism or turnover, which you can adjust depending on the results you obtain.
2) Encourage Inclusive Well-Being Culture
The entire organisation must contribute. Train managers to detect stress or warning signs for burnout in order to prevent more serious health problems and direct employees to specialists. Ask your employees how they feel about current measures through satisfaction surveys or polls. Plan meetings to improve your strategy using their ideas.
3) Use an All-In-One Solution
Centralise your well-being programme using a benefits platform like Swibeco. Swibeco allows you to offer a panel of resources that facilitate your employees' financial health. You can even integrate benefits that are specific to your company, such as discounts that you have negotiated with local partners. A perfect, functional showcase for meeting employee expectations.
4) Evaluate your Return-On-Investment
This kind of strategy requires several months of experiments before you can have visibility on its effectiveness. The eNPS (Employee Net Promoter Score) tool is particularly useful pour measuring team commitment and motivation. Also create graphics that show the real impact of your actions over several years: changes in sick leave, employee purchasing power, overall rate of participation in your initiatives or by item. You will thus have a detailed image of the effectiveness of your well-being strategy.
Start your digital HR transformation
Find out how Swibeco can help you manage your HR benefits and effectively engage your employees. With nothing to install on your end!
Book a demo