Rewards and Benefits: Increase Employee Productivity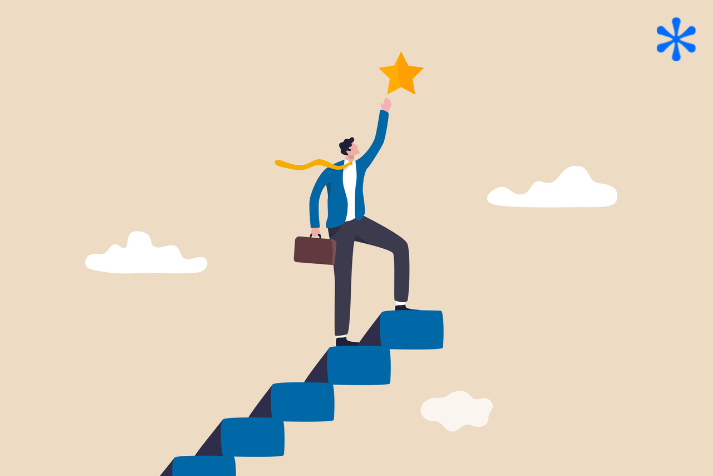 Now more than ever, all work deserves proper compensation. All employers should adopt this motto for their employees. Don't overlook your benefits programme for boosting employee engagement and retention. Between increased productivity and job satisfaction, everyone will benefit, both day-to-day and on the long term.
Can Employee Benefits Boost Productivity?
Extra-salary benefits are the little extras that complement base salary in healthcare, mobility, leisure, food, and more. They often go unnoticed by employees due to a lack of proper communication by companies. Which is a shame, because benefits are extremely powerful tools for employee motivation. A Barclays survey shows that 12% of Generation Y employees are willing to change jobs because they find their benefits unattractive. This shows just how important benefits programmes have become and how they can be used to retain employees. This issue is all the more crucial because since 2020, the balance of power between employees and companies has changed. Now employees and candidates run the game and are very demanding of employers, both during and after recruitment. The lockdowns taught them how important it is to be satisfied at work.
Since employee rewards and benefits are also a customizable tool that can be used to recognise a job well done, they are a real source of satisfaction for employees. An MIT-Harvard study revealed that happy employees are 55% more innovative and 31% more productive. As for their loyalty to the company, it is almost 10 times greater! Extra-salary benefits act as barriers against the waves of absenteeism and resignations that are currently affecting a large number of companies. Between loyalty to the employer, stronger commitment and motivation, benefits packages guarantee increased, regular and sustainable productivity over time.
Benefits, Yes, but Which Ones?
Since 2020, the world has changed as one crisis follows another, making life more difficult to understand and sometimes quite sad. Your benefits and rewards system must therefore adapt to this unprecedented socioeconomic situation, focusing on health, flexibility and financial stability.
a) Health Benefits
With the Covid pandemic and associated restrictions, physical and mental health became a priority for everyone. Since health contributes to employee productivity, it is an essential part of HR strategies. Make way for benefits packages designed for physical and mental well-being! According to a Glassdoor study, 60% of employees pay close attention to this type of benefits, which is significant. Effective ideas include an attractive complementary healthcare plan, an app for athletic challenges between employees, like at Keolis, or offering gym memberships. And why not provide a facility that combines physical activity and relaxation? That's why PwC, an auditing firm, decided to build a pool and spa area at their offices. Not a bad idea, right?
b) Flexible Benefits
During the series of lockdowns, employees discovered all the advantages of working from home. Working independently, freely managing your time, no more traffic jams or public transport delays. In short, they learned to work on their own schedules, which has become an essential criterion for current employees and job seekers. Working from home allows employees to be independent and should no longer be a temporary option. Most companies allow employees to work from home 2-3 days per week as part of their company policy. Some companies, such as ManoMano, go even further by letting employees work from home as much as they want. PayFit even switched to fully remote operations. Time off is also a part of independence. Emulate OpenClassrooms and offer your employees unlimited vacation time.
c) Benefits for Financial Security
The war in Ukraine has destabilized the entire world. It has caused inflation to skyrocket and life is becoming more and more expensive. Despite governmental measures applied in all countries, basic necessities are also subject to inflation and purchasing power is down. In this economic climate, employees are looking for financial stability, and you can help them with benefits like those from Swibeco. Offer your employees permanent discounts on numerous brands in food, clothing, phones, transportation and gas, which are essential to everyday life. Reward them with 100% tax-free Swipoints that can be converted into vouchers. Or consider contributing to your employees' meal expenses, for example with the Swibeco Lunch Card, which is accepted in all restaurants, take-outs, bakeries, fast-foods and other food shops in Switzerland. With these tools, you can provide a significant boost to your employees' budgets.