How Can You Build an Attractive Benefits Progamme?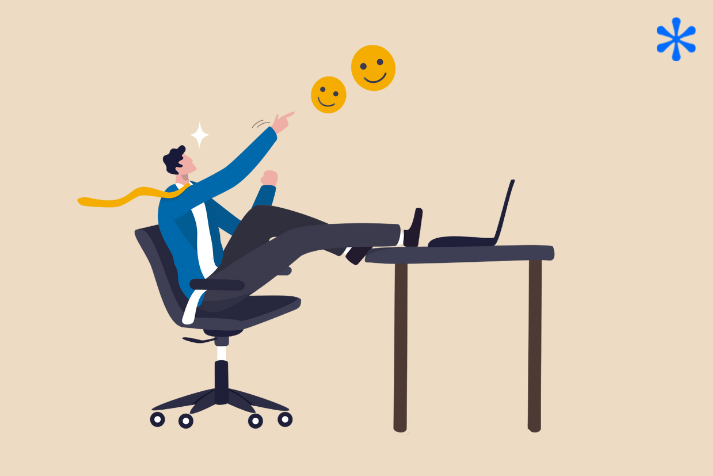 A good salary is nice, but additional benefits are the cherry on top. These non-monetary extras are in-kind benefits that the employer provides for their employees. They can be extremely profitable for a company, as long as they meet employee needs and are competitive on the job market.
The Top 6 Most Popular Categories of Benefits
A benefits package is not to be taken lightly. It must meet a variety of employee needs and provide exclusive advantages. This is a selection of popular benefits that will help you gain employee loyalty.
1) Health and Well-Being Benefits
Give your employees a hand in maintaining a healthy mind in a healthy body. You will have energetic and enthusiastic employees that will infuse the company with positive energy. Choose benefits that make medical care accessible to all, such as a complementary health insurance policy with excellent coverage, particularly for vision and dental. Mental and physical well-being should be the figurehead of your benefits programme: video yoga or fitness classes or tutorials for healthy eating. Try setting athletic challenges for your employees, like Indeed Canada. They have set more than 850 challenges since 2018.
2) Financial Benefits
Increase your employees' current and future purchasing power with savings on public transportation passes, better professional insurance or meal subsidies, such as the Swibeco Lunch Card. You can also offer permanent discounts on essentials, valid at major brands. And why not offer financial advising with investment specialists to help your employees grow their savings?
3) Professional Development Benefits
If you give your employees all the resources they need to continue learning and growing with your company, your teams will be efficient and you will have a pool of employees from which to draw for internal recruitment. Offer free online language courses to facilitate mobility. You can also organise seminars or teambuilding workshops with transportation and lodging covered. Plan an annual schedule of conferences to enrich their knowledge base and professional practices.
4) Benefits to Encourage Work-Life Balance
This category of benefits makes it possible for your employees to meet both their personal and professional obligations stress-free, which makes them happier at work. Flexible hours, working from home when they need to, additional holiday time or long weekends are all options that you can adapt to the needs of your business.
5) Benefits to Reward Employee Engagement
To guarantee retention, use recognition as part of your benefits package. Reward your most experienced employees with a mentorship programme. Bring back the honour roll by having your teams elect the employee of the month.
6) Exclusive Benefits
Of course, each company should create their own unique Benefits programme to stand out from the competition. Get a billiards or foosball table for your break room or use exercise balls as chairs so that your employees exercise without even thinking about it! Or, you can create rituals such as buying your employees breakfast. Large companies have their own branding, like LinkedIn, where snacks are free for employees.
How Can You Set Up Your Benefits Programme?
There are three essential steps to creating an effective benefits programme.
1) Consult Your Employees
Don't leave anything to chance. Ask your employees what their priorities are. The challenge is satisfying all employees, although their expectations are as different as they are.
2) Offer Diverse and Customisable Options
Your benefits programme should be both varied and flexible. To do this, you can use a benefits platform like Swibeco. You can offer a wide range of benefits and discounts on over 150 brands. With a tax-free points system, your employees can choose the options that best fit their needs.
3) Publicise Your Benefits Programme
Create an effective communication strategy to motivate your employees to use their benefits package. Inform them on how they can use it and what it includes. Whether you use email, paper posters or an informational meeting, all means of communication are appropriate. You can also assign advisers for each department who can explain the benefits programme to other employees.
What Are the Benefits for the Employer?
A well-designed benefits package can work wonders on company profitability and operations. These unexpected effects can be seen in a variety of ways.
1) You Attract Top Talents
With a top-notch benefits programme, you increase your attractiveness for recruitment. The best talents will more easily consider an employer who grants additional benefits beyond the base salary, in health as well as entertainment and work hours. A 2018 study by Glassdoor revealed that for 60% of candidates, benefits are a determining factor in their choice.
2) You Retain Your Employees
Benefits packages also improve employee satisfaction. Personalised rewards or permanent collective benefits are a way to recognise their commitment and hard work. According to a Willis Towers Watson study from 2018, 78% of employees say that they are willing to stay with a company that offers an attractive benefits package.
3) You Improve Employee Engagement
Benefits encourage employees to improve their work ethic, either individually or collectively, and foster engagement. We don't deny that it's like bribing employees with a treat to keep them motivated. But it is so gratifying to be rewarded for work well done that employees will pay you back hundredfold with better productivity and motivation to work even harder.
4) You Save Money and Make Money
You will, of course, have to invest to be able to offer a benefits package. But whatever the size of your company, the return on investment is tangible. Motivated employees are more productive, so you earn more. Add to this the fact that happy, thriving employees guarantee a reduction in turnover and illness, which means you spend less on recruitment and replacement. A jackpot for the employer!
5) You Strengthen Your Employer Brand
Never forget that employee benefits are all the more effective if they reflect your company values. They allow you to align your professional practices with these values, giving them more weight. A company committed to animal rights can allow employees to come to work with their dog, cat or parakeet, as long as they don't make too much noise… A guaranteed success!