How can you satisfy employees with a Christmas gift?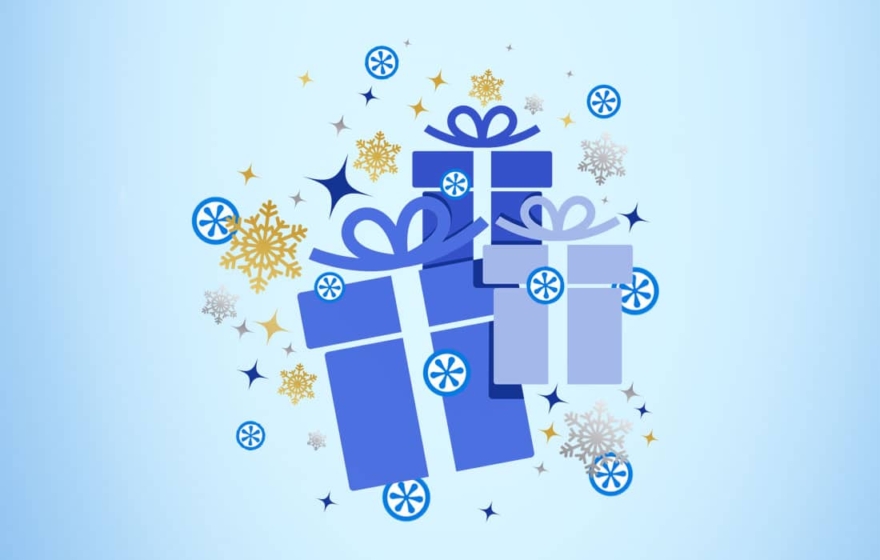 It's just a mere few weeks until Christmas !
The main question that HR leaders and managers ask themselves is: What's the best way to reward employees?
There are some essential aspects to think about when considering this topic : What kind of gift is really motivating employees ? Do I boost employee satisfaction with a Christmas Gift? Which are the best options for companies that want to offer flexibility to their employees?
If you haven't started to think about this, now is the time…
Give the gift that will motivate your employees
When employees receive gifts, it feels like tangible proof that the company acknowledges and appreciates them. The gift allows the employer to demonstrate their appreciation and build employee loyalty.
Christmas gifts are therefore a useful investment that can help motivate employees to renew their engagement to the company for the New Year. But this means that it has to be a well-chosen gift, suitable for all.
A study commissioned by Accor Services showed that 77% of employees would prefer to be allowed to pick their own gift instead of receiving one chosen by the employer that's the same for all their colleagues.
That's also the opinion of Alain Salamin, a HR expert at Swibeco, who recommends a "flexible gift system that's aligned with the employee's needs." In his view: "There's really no point in throwing away money by giving a gift that's meaningless."
Urs Suter, a specialist in salary related issues at the Centre d'étude de projets économiques (Cepec) in Lausanne goes even further: "Gifts are a good way of encouraging motivation and team spirit, but only if they are personalized and linked to employee performance."
Consider offering a dematerialized gift to your employees
More and more companies in Switzerland are giving Christmas gifts to their employees.
These gifts are generally provided in tangible form as vouchers or physical objects, a somewhat out-of-date approach in a digitalized world in which teleworking is on the rise.
What are the advantages of a dematerialized gift for your company?
It's a way of showing that your company is up to date and embraces the digital age
Cannot get lost, unlike vouchers and gift certificates
Ecological: no waste and no manufacturing resources
Practical: can be used to buy one's choice of gift on the web, without having to make a trip to the store
Fast: requires no storage or logistics
Measurable: you can track the redemption of the gifts in real-time
Concrete impact on employees' purchasing power
Accessible: for employees who telework or are working on location
Swipoints: a digital gift personally tailored to your employees' tastes!

With Swipoints, the virtual cash from Swibeco, HR managers can now offer intangible gifts that are perfectly customized to their employees' tastes.
Employees can spend the Swipoints they receive from the employer on the Swibeco platform. Nothing could be simpler than converting your Swipoints! Our system gives employees total freedom to choose their gift!
The cost price for the employer is limited to the face value of Swipoints, which is:
1 CHF = 10 Swipoints
A gift can replace a bonus but not a raise
Employees appreciate gifts because they make them feel as if the company is doing something special for them at Christmas time or on another occasion. It's a gesture that expresses the company's appreciation.
Nevertheless, according to Urs Suter, "gifts can replace a bonus, but not a "13th month's" salary or a pay raise. The ideal solution would be to combine a bonus and a gift, as long as the gift can be personalized."