Motivation at work: what lessons can be drawn from the Gallup 2017 study?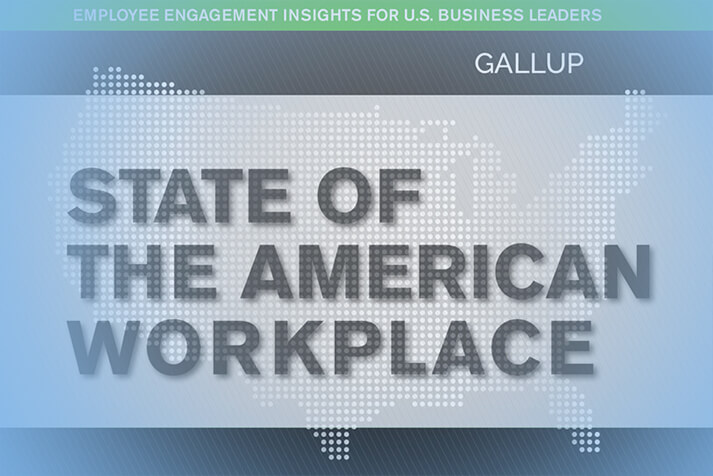 Employee performance is undoubtedly linked to motivation levels at work. This has been proven by the recent State of American Workplace survey, which was published by work experts at Gallup in February 2017. The trends that are being observed in the United States can be applied to current and future developments in Switzerland.
Motivation at work is pivotal to a change in the professional environment
Since the last study in 2013, Gallup has observed the effects of the increased digitisation of the corporate world. The innovations within the business sector made possible by digital tools are changing everything:
Working methods with new trades, new software and collaborative platforms
The advent of teleworking and the outsourcing of certain roles in the workplace
The pace of work, and increased flexibility in schedules
The management of human relationships within companies
There are still many companies that view this new flexibility as a way to reduce costs. However, forward-thinking companies have chosen to use the digital revolution to change the working environment for the better. They see it as an opportunity to improve their internal operations, as well as a source of dynamism and creativity that will enable them to grow their market shares.
A structural evolutions that values teamwork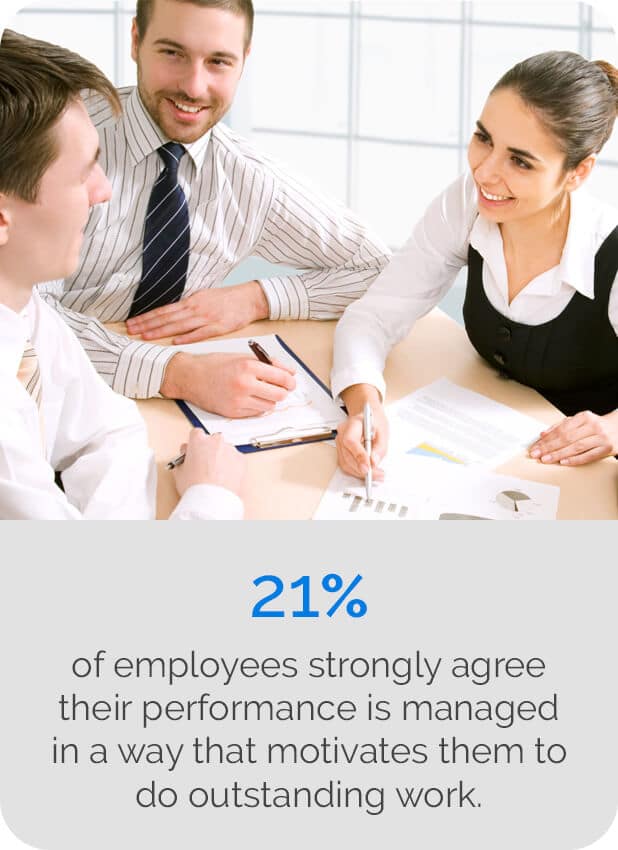 The DNA of companies adapting to digitisation has evolved. These open and adventurous companies are more open and honest with their employees, and they take their concerns more seriously. These are the organisations that understand the importance of motivation amongst employees. These businesses often act spontaneously to involve their teams in operational issues, including in the decision-making process.
This breaking apart of old pyramidal structures within the corporate world is leading to a complete reinvention of the relationships between collaborators. The hierarchical staffing structures of the past are now making way for collaborative approaches to analysis and decision-making that don't recognise seniority in the way they used to. Each employee can make a positive contribution to the organisation they work for by being involved in key elements of operations. This makes businesses stronger and better equipped to deal with the business challenges of the 21st century.
Engagement as a tool for motivating talent
Employees want to find meaning in their work
Employees want to make full use of their skills and talents to achieve, without being constrained by a limited operational framework
Employees want to learn continuously
Employees want to evolve and have achievable goals in place
Employees want to work for a company that shares their culture and values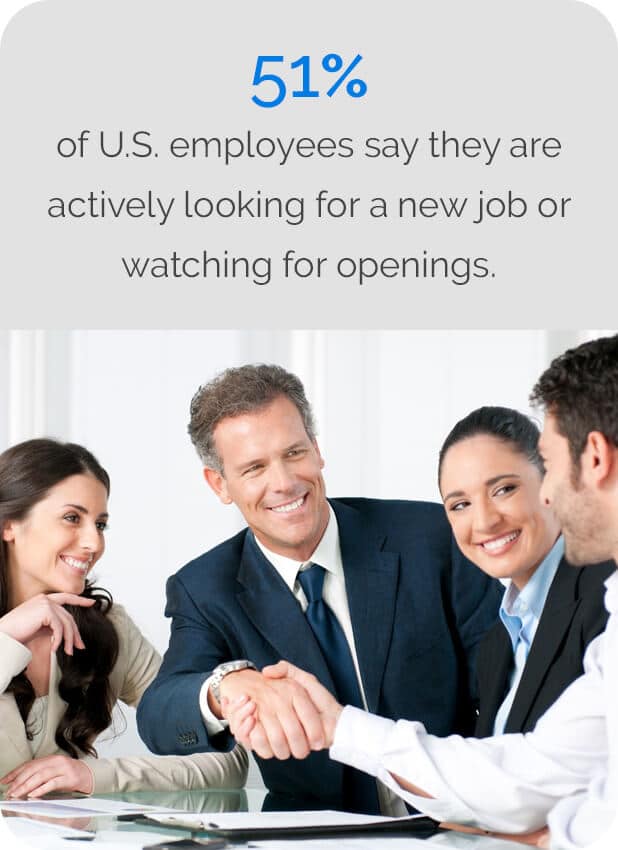 It is companies that must adapt to the views, hopes and vision of their employees, and not the other way around. Unfortunately, far too few companies are aware of this relatively new phenomenon amongst employees.
In 2017, more than half of employees in America are looking for a new job. This means that providing an attractive work environment is now a major asset in the fight to attract and retain talent.
In 2012, many employees were still in their positions because they were afraid they wouldn't be able to find work elsewhere. Just four years later, the level of confidence amongst workers is growing fast. Now, almost half of the American workforce is considering a career move to see if the grass is greener somewhere else.
The main reasons for employees changing their job include:
Better career opportunities
Salary and benefits
Disagreements with management
Incompatible company cultures
Discontentment in the role and a desire to evolve
Read the full study here: Gallup 2017 : State of the American Workplace.
Marketing is now part of human resources
In the past, it was enough to attract customers to a company. In the 21st century, however, employees must be seduced… and inspired to stay for for the long term. Maintaining an employee's level of commitment and loyalty has become a priority, which means HR is evolving quickly.
A new brand of leadership
CEO of Gallup Jim Clifton is drawing the attention of leaders to the current ineffectiveness of old, out-dated management practices. He is calling for those leaders to integrate new priorities into their approach to managing employees in several ways:
Develop an employer brand
Foster employee engagement to improve business performance
Work towards motivating employees at every level of the organisation
Attract and retain talent by introducing bespoke benefits policies
Redefine the workplace by allowing employees to work from home, on the road or in co-working spaces
Build an environment that encourages teamwork whilst respecting privacy
Facilitate internal communication between individuals and teams in all locations
Whatever specific mechanisms managers choose to operate, they need to think of employee motivation as the driving force behind the company. The new brand of leadership requires a new brand of HR tool. The Swibeco platform is designed to adapt to the needs of businesses, managers and new developments in the world of HR. Try it out today to see how it can motivate your employees and grow your business.