10 New Year's Resolutions for Your HR Department in 2020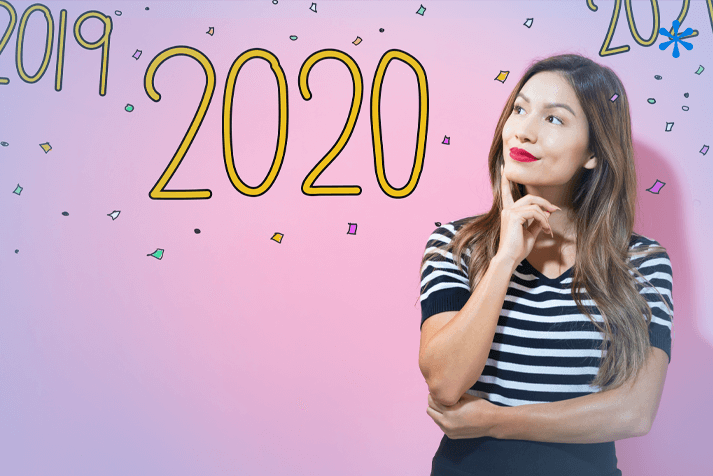 As the end of the year approaches, it is high time to set your goals for 2020. HR departments need to stay one step ahead of the changing job market to remain effective. But what resolutions should they set to stay competitive?
1. Review the Past Year
In order to improve, you must first look back and evaluate the initiatives that were not as successful as anticipated. A drop in employee motivation or productivity, problems recruiting, etc. When you review the past year, you can pick out weaknesses and analyse what caused them. Then you can work on improving them.
2. Change How You Recruit
Although you can continue to hold individual interviews and review CVs, you can also add other steps to help narrow down applicants. If you hold a first round of group interviews or online practical workshops, you may detect other skills, such as soft skills. This is also a way to give people with fewer qualifications a chance if they have other characteristics that you need at your company.
3. Go Digital
HR departments would do well to switch their strategies to digital. Whether it's analysing spikes in productivity or opportunities for employee professional development, data provides a wealth of information to improve company profits and keep employees motivated.
4. Go Green
Today, all companies should take sustainable development into account as part of their operations. With CSR (Corporate Social Responsibility), you can minimise your impact on the planet using environmental management. You can manage waste and reduce your carbon footprint with recycling or green transportation, for example.
5. Optimise Talent Retention
You will keep your best employees by making your company a great place to work. Use your reward and bonus system as a way to retain employees, while making sure to keep things fair. Regular feedback will also help employees feel like they are a part of the company.
6. Take Care of Your Personnel
If you want your employees to feel good at work, you should maintain respectful relationships with them. The secret? Listing to their expectations and being empathetic. They will feel more supported in their difficulties, instead of judged. This will make employees more likely to come to their superiors for advice.
7. Make Training a Priority
One of your 2020 resolutions should be creating a training plan for your employees. Developing your employees' skill sets is essential, both for their personal development and for the company's productivity. If you alternate between in-person and online classes, seminars and mentoring, you will reach every generation of employee.
8. Engage Your Employees
Employees can play a role in making decisions about life at the company. Listen to their suggestions and encourage them to take initiatives. This will create stronger connections between the different levels of the company.
9. Make Work Flexible
You need to create a good work-life balance for your employees if you want to improve their loyalty. They will not like inflexible work situations that make it impossible for them to tend to their family obligations. Home offices, real time off and flexible hours should be on your list of goals.
10. Provide a Pleasant Working Environment
Make quality of life at work a priority for 2020. Avoid physical or organisational problems that make your employees' work harder. A comfortable and functional work environment will keep your employees motivated. Ergonomic furniture or renovated office facilities will improve their well-being. And why not provide relaxation or workout spaces to foster better health?