5 HR Priorities for 2022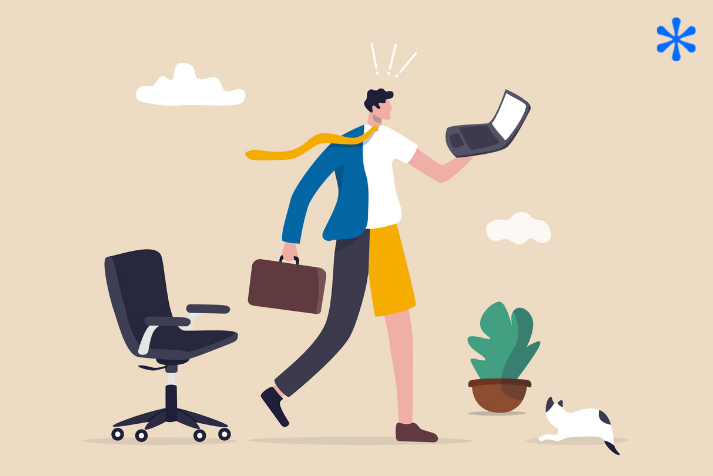 The Covid-19 pandemic created an unprecedented crisis that turned our most firmly instilled professional practices upside-down. Companies had to overhaul how they function without any preparation. Amidst this major upheaval, HR managers were called up to the front lines to find immediate solutions. They had to improvise new company organisations to limit loss of business. Today, they have the responsibility of preparing for the post-Covid world under the best possible conditions. We compiled the opinions of numerous managers and came up with five HR priorities for 2022.
Developing Employee Skill Sets
Continuing education remains an important trend for 2022. According to a 2021 American study conducted by Gartner, 68% of HR professionals believe that updating and improving skills should remain a priority. This will be all the more important in the coming years, as Covid-19 caused many employees to question their career paths, leading to sometimes extreme career moves and changes.
For companies, this transformation requires in-depth study so that they can help employees meet their goals without increasing turnover rates. You must target needs for updating existing skills or learning new ones. Managers can play an important role by identifying gaps in employee knowledge on the field. Employees themselves provide direct feedback on their experiences, expressing what and how they want to learn. Skill development is all the more important because it gives employees confidence. They will feel more comfortable in their tasks, which will make them more productive and proactive, which in turn stimulates company growth and stability.
The Personalised Employee Experience
The employee experience must be at the centre of post-Covid strategies. Your employees' remote working experiences and how tasks were reorganised during the pandemic should help you forge a stronger and more flexible company culture. Build your culture based on tangible DEI initiatives (diversity, equity, inclusion) for greater cohesion.
For example, as part of the new home office, you may want to consider inclusive tools that give remote employees easier virtual access to the company or provide them with the same quality of information as employees on-site. To maintain equality between employees, you may want to offer assistance during remote work or classes on how to manage working from home.
Employee Mental and Financial Well-Being
The pandemic turned your employees' lives upside-down. Less work and furlough may have made them lose confidence in the future. Remote work and the series of lockdowns brought morale down. These observations were underscored in a 2021 study conducted by Lyra Health which shows that a quarter of employees surveyed experienced significant deterioration of their mental health during the Covid-19 pandemic.
For human resources, the challenge is to improve employees' moral, emotional and financial well-being through two complementary strategies:
● offering easily accessible services for health and getting back into shape, such as meditation, fitness or free virtual sessions with psychologists,
● creating benefits programmes that help employees manage their budgets. Benefits platforms like Swibeco can be pivotal for deals on many brands and services in recreation, insurance, food and athletics.
Digitisation of HR Services
Digitisation remains an organisational priority for HR managers. The digital transformation should apply to various levels of company life, particularly in terms of careers and recruitment. Schneider Electric bet on this strategy in 2020 with their Open Talent Market, a platform that connects international employees with professional opportunities that match their skills. This type of digitisation has two advantages: it allows employers to manage their talent pools efficiently and quickly identify potential candidates for open positions, while giving employees instant visibility on career opportunities for themselves and internal upward mobility.
Planning for Future Work Trends
Changes that were beginning to take effect before 2020 were considerably accelerated with the pandemic, pushing employers up against a wall. Companies can no longer put off these changes and must adapt quickly. And there is a lot of work to do! HR must consider many factors, innovating on all fronts in record time. How to juggle hybrid work models with on-site and remote work without impacting business and employee motivation? How to efficiently assist remote employees with their tasks? What new positions need to be created to guarantee employee well-being and structure remote work? How to ensure that on-site and remote employees have the same professional opportunities? These questions portend a major overhaul of professional organisation to come.