3 good reasons to set up a "Corporate Wellness" program in your company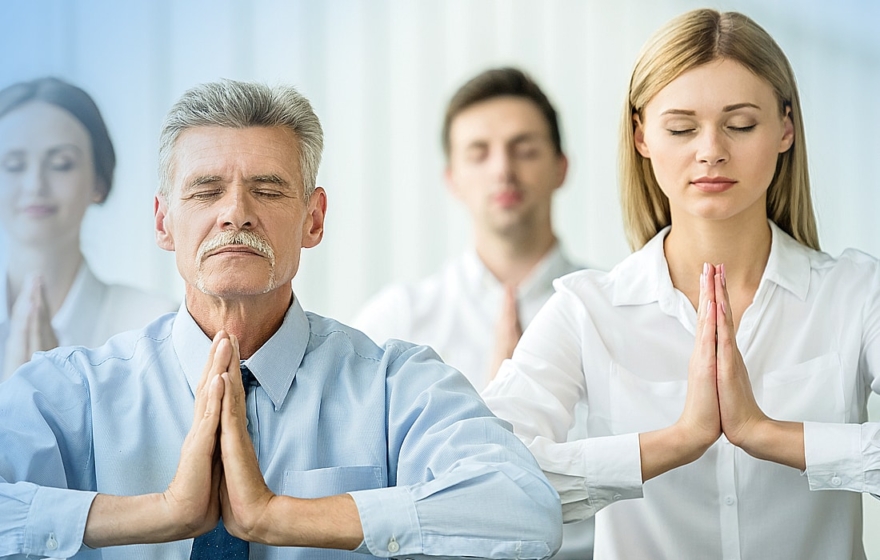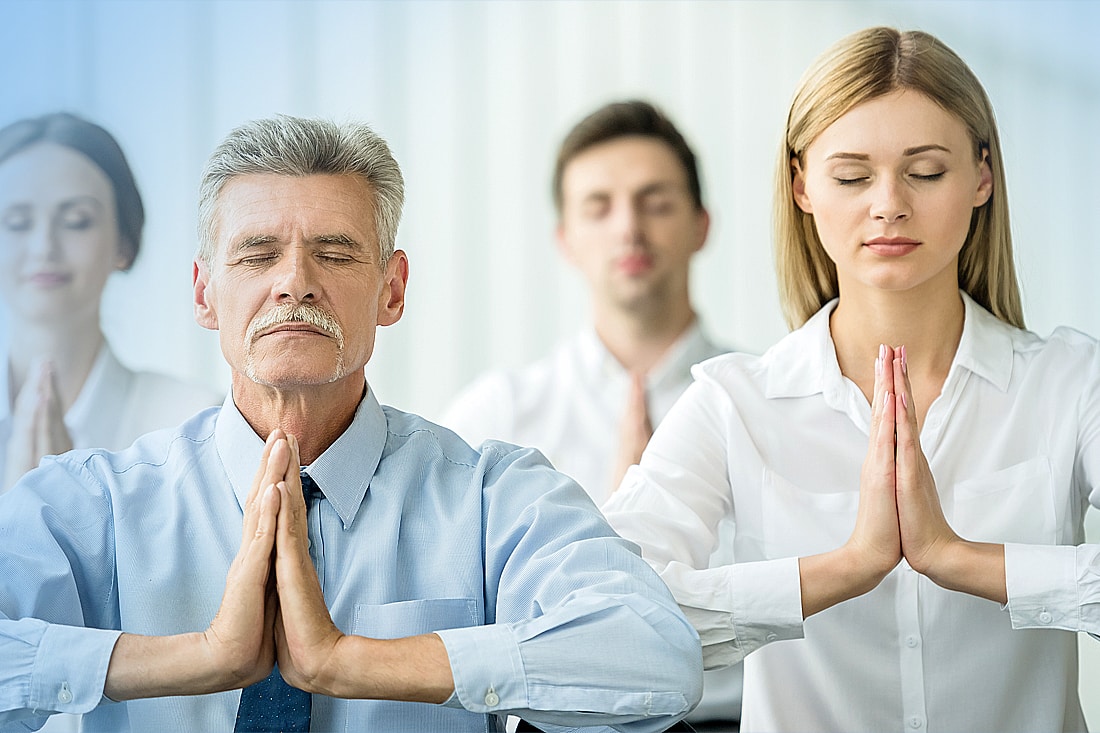 The Swiss Benefits Company is working together with  One Step More, a networking company for coaches and professionals in wellness, sports and nutrition, in order to help employees maintain their "Work-Life Balance".
Marion Argi, the founder of One Step More, shared with us her vision of the importance of "Corporate Wellness" and the reasons for adopting a policy on wellness in the workplace.
1) Lowering employee stress levels
The strength of a company is based on the collective health of its employees. It is therefore crucial to safeguard this with the utmost care. This is now being expressed in the concept of Corporate Wellness, or wellness in the workplace. Healthy nutrition, limited working hours, exercise at work, practicing meditation… While employees may be facing constantly increasing levels of stress, they have many opportunities for improving their daily lives at work.
2) Getting the best economic performance
There are few statistics currently available in Switzerland, but the SUVA estimates that stress, disability and occupational accidents cost over 7.8 billion francs each year. As pioneers in Corporate Wellness, American researchers estimate that 86 % of employees are overweight and their unhealthy lifestyles lead to over 450 million days of absenteeism per year. This is a loss of productivity equivalent to 250 billion dollars.
We are slaves to our calendars and e-mails round-the-clock and we have learned to give and expect immediate replies. Our dependence on smartphones is increasing the stress felt by the working population around the globe. In Switzerland, a 2010 study showed that 34.4 % of the actively employed suffered from chronic stress. The result is a significant lack of well-being in the workplace, ever increasing levels of absenteeism, growing numbers of burnouts and other occupational illnesses related to an unhealthy lifestyle, lack of sleep and insufficient regular physical exercise.
In light of these facts, employers have a responsibility to find solutions for the health of their employees. After all, their companies only stand to benefit from it and they will see performance increase. According to Promotion Santé Suisse, a company that invests in Corporate Wellness could save up to 8,000 Swiss francs per year per employee.
Investing in your employees' health is a way to enhance productivity and increase profits, but also to attract and hold onto the best employees.
3) Boosting a sense of belonging
Integrating wellness into corporate life can be fun, thanks to the different challenges offered by applications such as Dacadoo. Health sessions can also be organized within the company itself, in the form of exercise classes or meditation sessions. The company can also suggest ideas for healthy snacks and recipes to guide employees towards a healthier lifestyle, throughout the week.
There are numerous possibilities and programs can be developed by experts to meet the needs of any company. It's often also an opportunity to increase the team spirit through challenges that require communication, trust, creativity and collaboration. Other programs allow employees to unplug temporarily from the daily demands of their professional and personal lives. This allows them to resume their regular responsibilities more relaxed and with improved concentration.
Corporate Wellness Magazine claims that every dollar invested in employee well-being earns a company four dollars back, thanks to the savings on costs associated with health problems and absenteeism, but also thanks to greater productivity and a better workplace atmosphere.
A little exercise, good nutrition and better stress management… the keys to your company's success?
Would you like to develop a wellness program at your company? Discover the services offered by One Step More.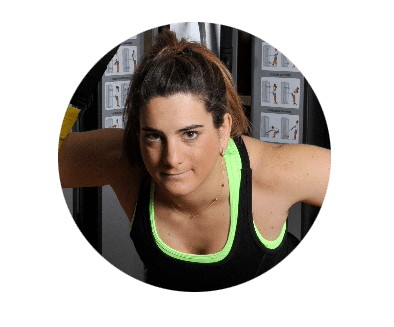 About the author
Marion Argi founded One Step More in 2013 as a site for bringing sports, nutrition and wellness professionals into contact with companies and individuals.
A sound mind in a sound body
As a Healthy Lifestyle expert, Marion grew up in the world of sports and later joined the Swiss golf team and worked for the American and European Pro Tours. She received a Bachelor's degree magna cum laude in Business Management from the University of Miami and also has a diploma as an ACE Certified Personal Trainer.
Would you like to enjoy benefits that enhance your employees' well-being?  Contact the Swibeco team today to realize your plan.